SORRY FOR THE INCONVENIENCE, BUT OUR MULTIMEDIA PROVIDER WAS AQUIRED
We can exicute a multitude of both standard and custom carpentry and mason skills to bring your project to life. There is no situation we cannot address from the smallest to the largest. Our capability is unlimited due to our Senior Tradesman and Master Fireplace Builder in residence.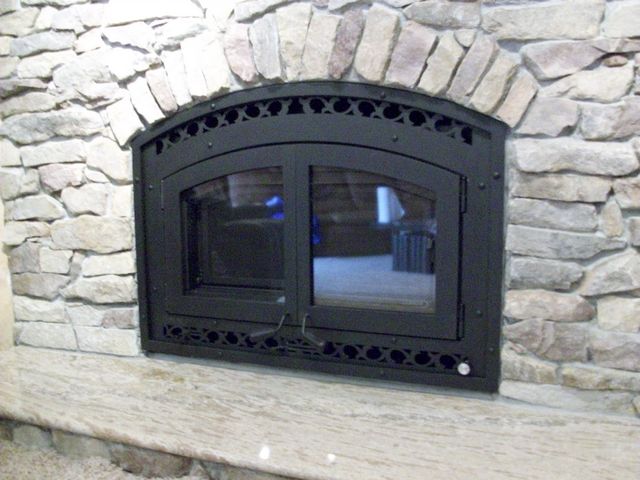 70,000 BTU Wood Burning Heating System
Firebird Rocks! This is a high efficiency 70,000 BTU wood burning heating system with variable heat sensing fan system and beautiful lazer cut wrought iron arched front. The oak mantel was custom built to 10" depth with a lighted knook above. A mixture of real quarry cut fieldstone and ledgestone over a granit hearth extention gives a rich, enduring and engaging finish.
The Dream Masonry Wood Burning Fireplace
Traditional hand made dream masonry wood burning fireplace with some high tech features like energy efficient adjustable fresh air supply, stainless steel ash dump, adjustable rotary damper and stainless steel chimney cap.
It looks like a simple case to open an existing fireplace. Watch the surprise journey. This fireplace was completely erased! You need total skill to reconstruct the new firebrick firebox with top sealing damper. A new face wall and hearth extention with built in wood bin underneath was installed. Next, add a custom beam mantel, recessed TV mount assembly then finish off with hand layed architectural pebel stones and you have a work of art from nothing!
It's a bounty of features! Take a room with a blank corner, add built in adjustable media shelves with bottom wood bin and Bose speaker system. Intall a high efficiency 50,000 BTU, wood fireplace heating system with decorative wrought iron arch. Add a beam mantel and a lighted nook for flat screen TV, then dress it up in beautiful Appaloosa ledgestone with keystones and you got a Corner Copia. It's everything you could want!
Fossil Fire
Wood Burning Fireplace
This is an amazing relationship of materials. Actual Fish Fossils incorporated into this stone design with a slice of California Burl Wood used as a mantel, stained in mahogany. The wrap around hearth extention and winged sidewalls gives maximum hearth display area. The Wood Box underneath the hearth is a Firebird Hallmark. Combined with the homeowners decorating talent the results are stunning.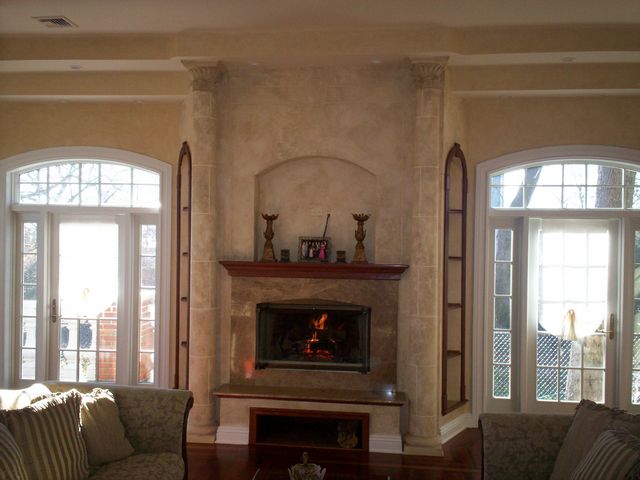 Arches of the Winds Wood Burning Fireplace
This large palacial room needed a royal fireplace with a statement. The theme was Arches from the begining, and the Temple of the Winds Capitals on the Tapered Columns gives credence to it's commanding 12 foot height. A Light Empradore Marble arched opening and hearth are just the right accent supported by the custom glass doors and custom mantel shelf. On each side there is a Arched Nook Display Shelf Unit with custom wood trim. The Wood Box underneath the hearth is a Firebird Hallmark. From concept to completion this was an amazing composition!
Face Lift with conversion to Gas
Easy as 1,2,3, now you see it, now you don't. A quick face lift can make an amazing difference to the look of your room and the level of comfort and enjoyment. The old colonial brick was torn off and mantel repositioned. The firebox was adapted from wood to gas and fitted with a Peterson Variable Flame Remote Controled Gas Log Set. The origional glass doors were reconditioned in Honeyglow Brown.The new Brandywine Fieldstone and Bucks County Ledgestone was mixed just right to get an interesting pattern. Marsh Hearth Stones complete the new hearth. An electrical outlet was positioned to facilitate a picture frame light above the mantel. The wall was closed up and walla, your sittin pretty!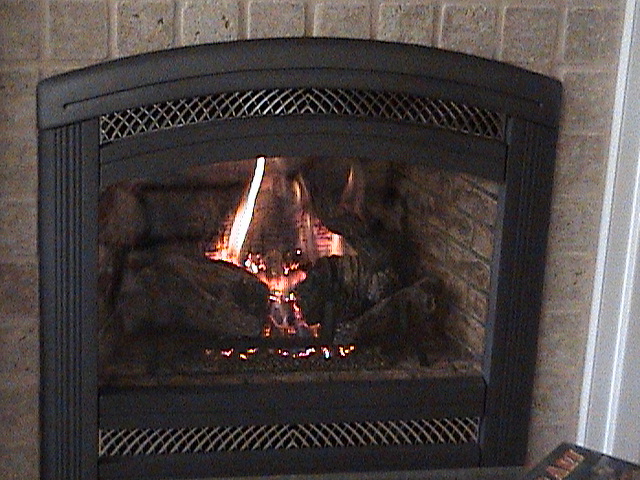 Custom Gas Fireplace
Firebird added this gas fireplace to the living room to make it a welcome invitation to the front entry way and cozy gathering place for conversation. It features a Travertine Tile Surround with Custom White Laquer Wood Mantel. The firebox has a Cast Iron Arch with Silver Decorative Grill Work and Realistic Firebrick. The operation and performance is a snap with a Radio Frequency Remote Thermostatic Handheld Control that contols Fan speed and Flame height for ultimate comfort.

Gas Fireplace Lifestyles
See how it feels to live with a Gas Fireplace, then call Firebird right away!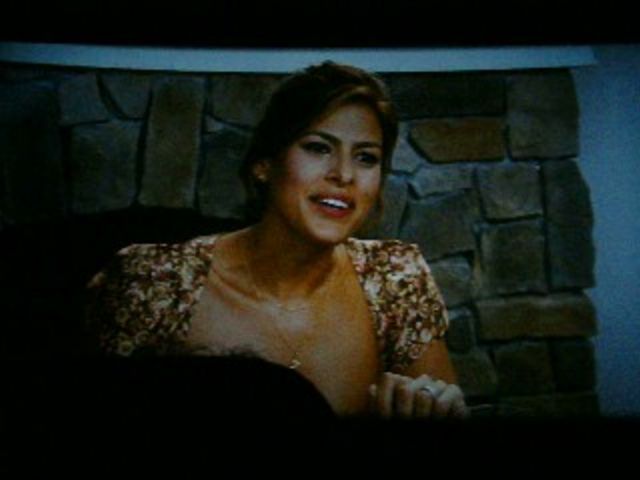 OUR MASONRY FIREPLACE AND STONEWORK IN A BLOCKBUSTER MOVIE!
Our Custom Arched Woodburning Masonry Fireplace and Tuscan Stonework was chosen for the sceen shoot with Eva Mendes in the movie "THE OTHER GUYS" with Will Farrell and Mark Wahlberg